2021-9-17
Tina Xie /photo courtesy of Peggy Liao /tr. by Phil Newell
中文版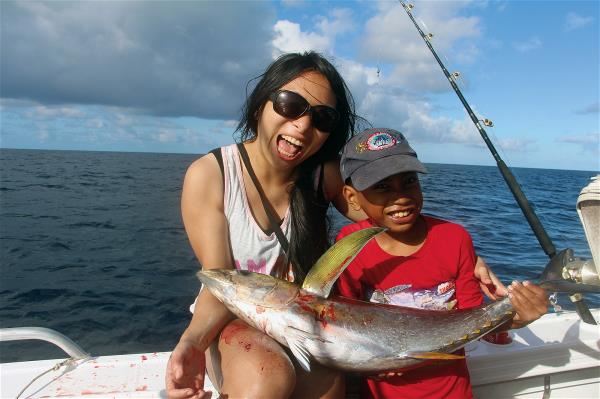 In 2009 Peggy Liao, in her role as an Inter­national Youth Ambassador, visited Taiwan's diplo­matic ally Nauru for the first time. Many youth ambassadors visit this place once, then never go back, but thus far Liao has made four return journeys to ­Nauru.

Liao discovered that in Nauru, parent‡child relation­ships are close, and children's self-identity is considered very important. In contrast, many of the Taiwanese children she met in the course of her work had negative preschool experiences. These observa­tions sparked an interest in preschool education, and she began to encounter children from a variety of family backgrounds. At present, working through the "Storytelling Club" program, which originated in Germany, Liao guides children to tell their life stories and in so doing to see themselves positively and find the courage to overcome obstacles.

Each time she returns to Nauru, Peggy Liao always brings a heavy film-based camera. She can't shoot in "burst mode" as one can with a modern mobile phone, so she has to wait until the feeling is right before she presses the shutter button. In her Nauru photo col­lection on Facebook, besides many images of azure ocean ­scenery, the great majority of her photographs show ­Nauruan parents and children interacting. In one a mother attentively watches her daughter drawing, in another a boy observes his father repairing fishing gear, and in yet another a whole family stands hand in hand smiling naturally at the lens.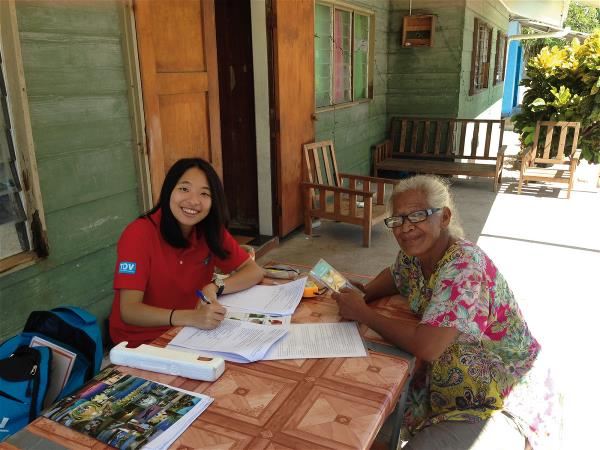 The Taiwanese woman all Nauruans know
Shortly after Liao returned to Taiwan from Nauru 12 years ago, even as she was still basking in happy memories she received a phone call from a member of Taiwan's agricultural technical mission in Nauru: "You know what? The kids here are still singing the Chinese Scouting songs you taught them!" In Taiwan she closely followed news about Nauru online, exchanged letters with students there, and took advantage of business trips to make side visits to Nauruan students studying in Taiwan. After saving enough money for travel, she resolutely quit her job and returned to Nauru for three months. When local residents saw her again, they called out with delight: "Peggy, what are you doing back here?!"

Liao laughs as she says, "The reason I returned to ­Nauru was that I missed it, pure and simple." Because she had met many Nauruan students in Taiwan, on this trip to Nauru the parents of these students warmly invited her to stay in their homes. As a result, she experi­enced life in different families by turns, eating meals with them where each person had a whole fish to themself, and going out for drives around the island with the whole family when the power went out.

Liao thoughtfully took the opportunity to make video recordings of the students' parents, recording what they wanted to say to their children in Taiwan, to alleviate the students' homesickness. Before leaving Nauru, she put on an exhibition of photos taken by International Youth Ambassadors (including herself) on recent visits to Nauru, in hopes of helping local people appreciate the beauty of their homeland from various perspectives.

Shared happiness
In Nauruan culture particular importance is placed on birthdays at ages one, 21 and 50, when there are always large celebrations at which friends and family are enter­tained. Liao, who is seen by Nauruans as one of their own, has often been invited to birthday banquets given by Nauruan students in Taiwan, and one student even invited her to join a family trip to Australia to celeb­rate the student's 21st birthday.

Liao states that sharing is an important part of ­Nauruan culture. At birthday parties, invited guests can freely take objects from the home of the person whose birthday it is, and if a banquet is held in a hotel they will even share food with the hotel desk employees.

Deeply influenced by this culture of sharing, after returning to Taiwan from Nauru Liao founded "1 La 1" (literally "one pulls one") in 2010. The meaning is that any person can guide another person to do something meaningful together. Liao emphasizes that she is only putting ideas out there in hopes of getting a positive ­reaction. She hopes that everyone can work together and make small changes in daily life that will make society a happier place, and notes that people don't have to first join some organization before they start taking action.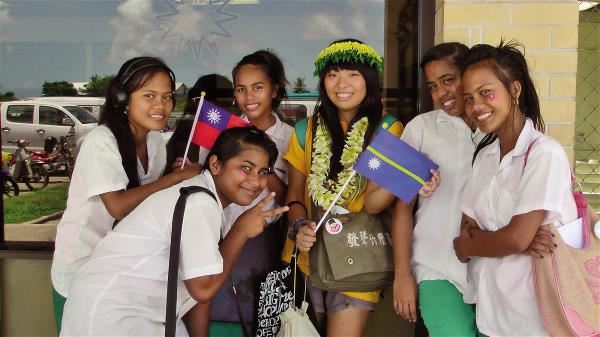 Seeing the pain of childhood
After returning to Taiwan, Liao went to work at the Fubon Cultural and Educational Foundation. She traveled along with bookmobiles, visiting primary schools across Taiwan to provide students with reading ­material.

Liao, who often was a leader amongst her fellow children from the time she was small, was frequently asked for her phone number by students, and she refused it to no one. Sometimes when children called her at night, their voices no longer had the ebullience of the daytime but instead were tinged with fear or perplex­ity: "My parents are arguing, what should I do?" "My mother hasn't come home yet and I still haven't eaten…." Though children may appear naive, they are actually very sensitive to their environment. Even if they are unable to express their feelings clearly in words, their minds may be churning with negative emotions for which they ­urgently need an outlet.

Liao took these children's appeals to heart. Later, as part of her work she went to a youth guidance organ­iza­tion in Pingtung to hold a workshop together with the Greenray Theatre Company. At the event, a member of the theater company asked the high-school and university students in attendance to use newspaper to make an object and share their life stories.

"In the group of five students that I led, four mentioned negative preschool experiences!" Liao discovered that even after starting university, people still have clear memories of the harm they suffered as children, which inspired her to study preschool education.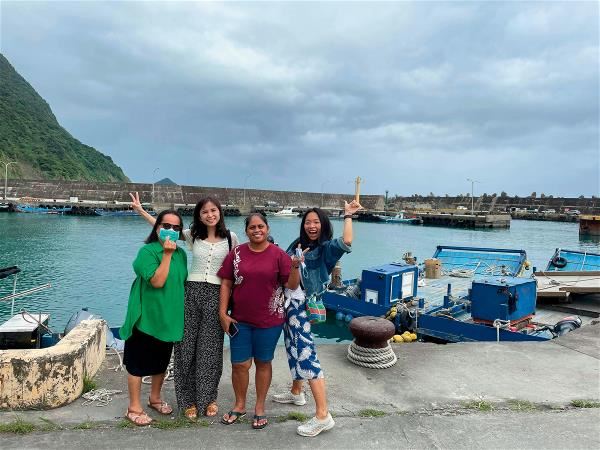 Helping children overcome fear
After leaving that job Liao began to take online courses and got her childcare license. During this transformational phase in her career path, she applied to the Taiwan International Cooperation and Develop­ment Fund to participate in their Asia‡Pacific horti­culture pro­ject and once again headed off to Nauru.

Liao observed that Nauruans already continually engage in "dialogue" with their children even when the kids are only four months old. Moreover, they don't treat children as appendages of their parents, but as independent entities. Later, she observed a similar ­phenomenon in Australia. The library in the neighbor­hood where she lived held activities designed for children three mornings per week, and participating parents stayed with the children throughout, without getting distracted by other matters.

This unexpected journey brought her closer to her "destiny." After returning to Taiwan, she again went to work at the Fubon Cultural and Educational Foundation, where she has worked on marketing communication for the Storytelling Club.

The Storytelling Club originated with the Prix Jeunesse International television festival in Munich, Germany. The goal was to help refugee children remember their experiences of overcoming fear, and through this to see themselves positively and transform this positivity into courage to meet the next challenge. Once after she heard a Paiwan indigenous child named Xiang sharing his experiences, Liao wanted to make a video of his story. Given the child's shy nature, she adopted an attitude of respect, trust building, and supportiveness while waiting for the child to open his heart.

During field research prior to filming, at one point Xiang was unable to write certain Chinese characters, at which he threw his pen to the ground and burst out crying. His family members who saw this simply said, "Is this really worth crying over?" But Liao told him: "Thank you for letting me know you don't know how to write those characters, for now I know what to do next." Xiang gradually began to feel secure around the film crew, and they completed the video, called Xiang Goes Hunting. It tells the tale of the 12-year-old boy Xiang from the Masisi indigenous community in Pingtung's Taiwu Township, and how he was afraid of the dark and scared of dogs, but decided to overcome his fears and go hunting with his uncle in the mountains late at night.

Through Liao's photographs we can see the beautiful scenery and family life in Nauru, and through her actions we can see Nauru's culture of sharing and respectful treatment of children. Even though she is no longer a youth ambassador, Peggy Liao uses her own methods to make friends with people in this diplomatic ally of Taiwan's, thus diversifying the areas of interaction between our two countries.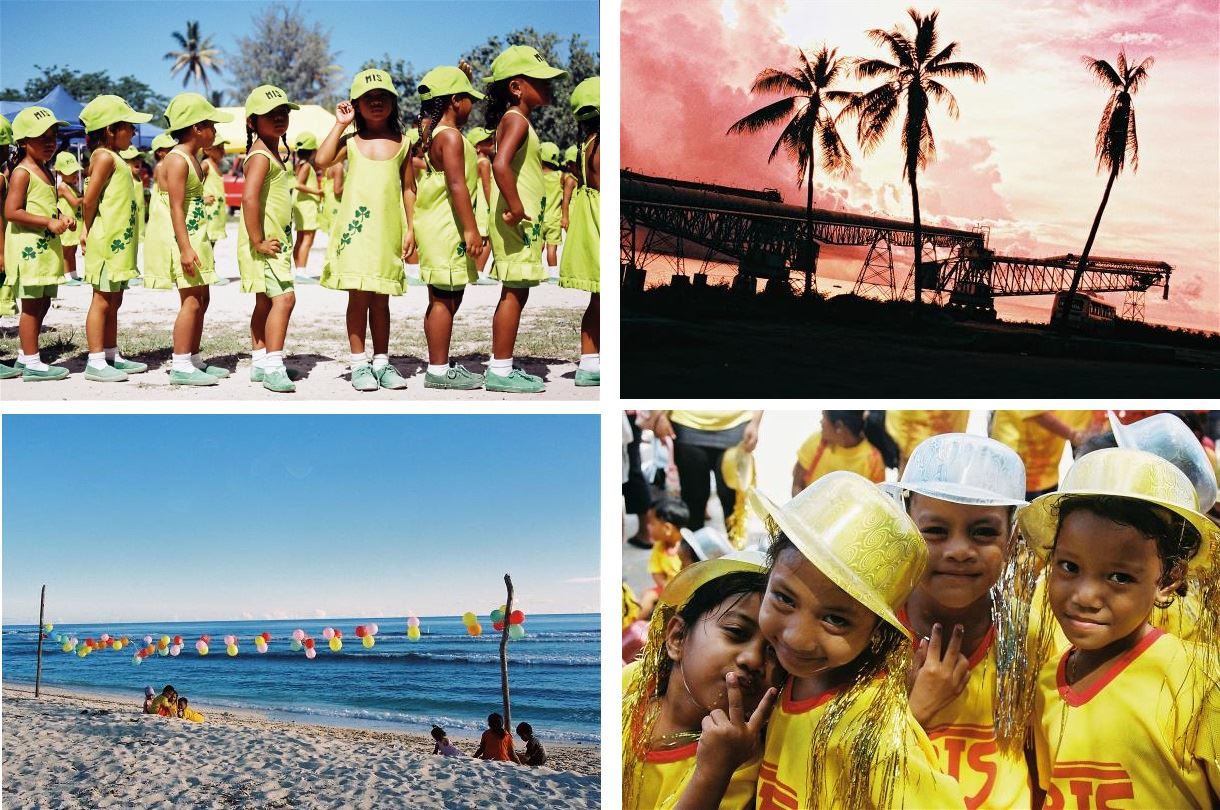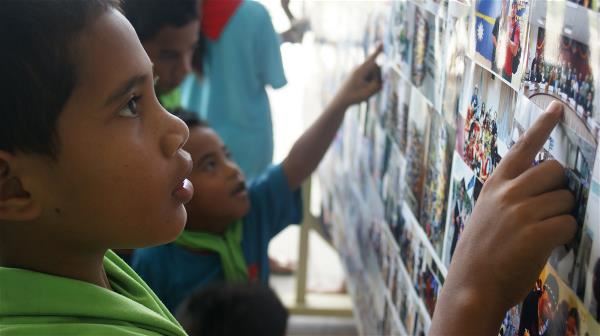 Article and photos courtesy of Taiwan Panorama September 2021